Jeff Andrews started out working in many fields of the construction industry. Learning from the ground up what a home is made of. Taking his knowledge then into the design and architecture side of the industry he understands how homes flow, connect, and are built. This has really helped his company be a driving force for contractors and clients.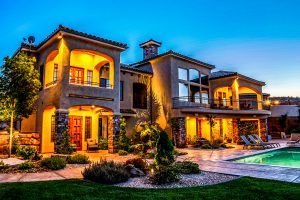 After many years in the field Jeff then decided to become an independent business owner and started Andrews Home Design Group. in May 2000. Since the doors opened he has designed homes that range from small starter homes, track home subdivisions, and his main focus of custom "unique" homes. Jeff has designed all types, sizes, and styles of homes, and tries to always put in the unique touches that make a home special for his clients. Jeff understands that a home is more than walls, doors, and windows. His homes are based on flow, function, views, curb appeal, maximizing square footage, and stunning details.
Jeff has worked with many contractors, builders, engineers, and interior designers all over the U.S. and enjoys bringing concepts to reality. As an active participant in the St.George Parade of Homes (www.paradehome.com) since 1999. He has shown that his creativity, uniqueness, and ability to provide a great set of custom home plans from a distance are a big part of his business. Many of the clients he works with are in other states and regions, but have shown that working long distance with today's technologies is just as effective as meeting face to face. Jeff prides himself in customer service and will always go the extra mile for his clients. He is very focused on his work, and takes pride in every project he takes on.
Jeff would love to speak to anyone that is interested in building a home, whether it's purchasing an existing design, or starting from scratch, Jeff is willing and able to provide professional, precise, accurate, and unique home plans at a very affordable price. Together let's make your dream home a reality.
We want to hear from you! Please contact us with any comments or questions at the following number or through our email form provided below.