All projects have unique situations, lot sizes, home sizes, and views. Each project will be discussed, quoted, and agreed upon before the design process starts. Please call or email over your ideas so that I can provide a quote for your project. I can guarantee you will receive premium service, an outstanding design, and a great set of custom home plans at a very affordable price.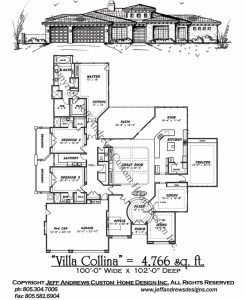 Please visit my testimonials page to see what past clients have said, or give me a call anytime to discuss your project.
I design homes all over the USA, and specialize in long distance relationships. With modern technology, digital pictures, plat maps, and online conferencing. You will be amazed at how easy it is to design a home with an out of state designer. I can also locate your property on "Google Earth" then provide a 3D model of your new design showing you exactly what your home will look like and the view from out of any window. Call today to discuss, or I can provide a free presentation of past projects that have been designed this way.
Additional Services:
* Will fly out and meet with clients and view lot in person. = (negotiable upon distance traveled)
*Perspective and Color rendering of front elevations only
*3D Model in color of all 4 side elevations
*3D Model in color of all 4 side elevations and floor plans
*3D Full Color Animation of home & fly around DVD
Stock Plan Prices:
All Re-Use plans are for sale at $1.00 per square foot. Changes can be made but fees for changes will be discussed. Price will be quoted and agreed upon before work is started.
Contact Jeff anytime to get started on a re-use plan for this web-site, or a custom home design.